event, design, video, production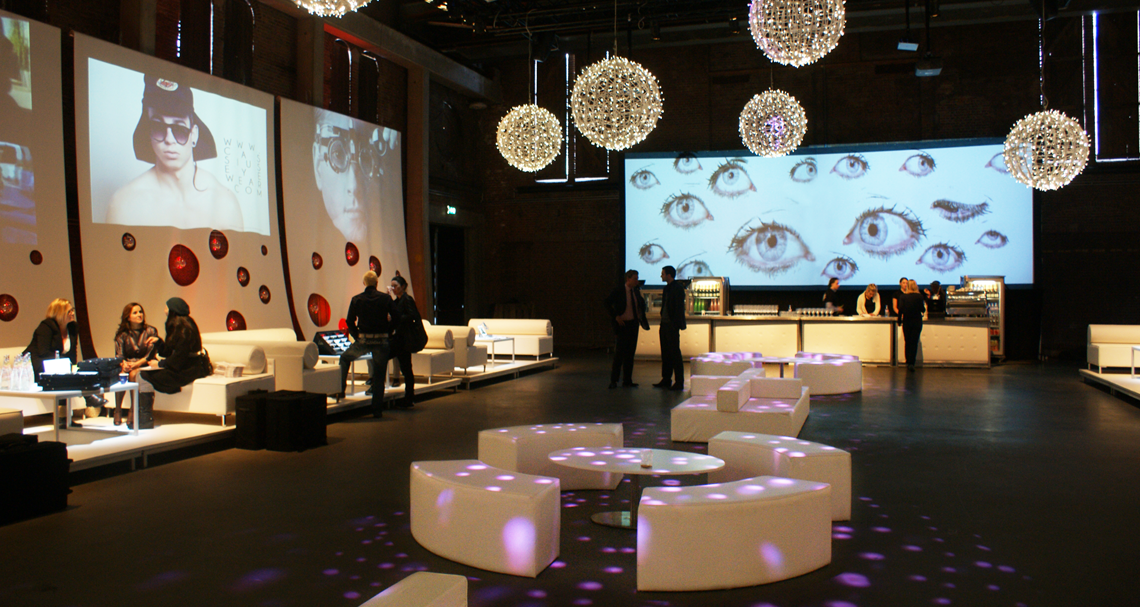 I was asked to design a flexible exhibition space for Eye Wear at the Amsterdam International Fashion Week, the result was Eye Club, 14 flexible exhibition spaces which could be customized for different clients by video beamers and in the centre the Eye Bar for support. We transformed the Transformatorhal at the Westergasfabriek into a black box so we could control the lighting from bright white exhibition space in the morning, a warm golden lounge area in the afternoon to a dark club environment in the evening with VJ Alex Kaseta and DJ's from the Supperclub.
A video presentation of the animated  3D-concept design for the pop-up venue.