light art installation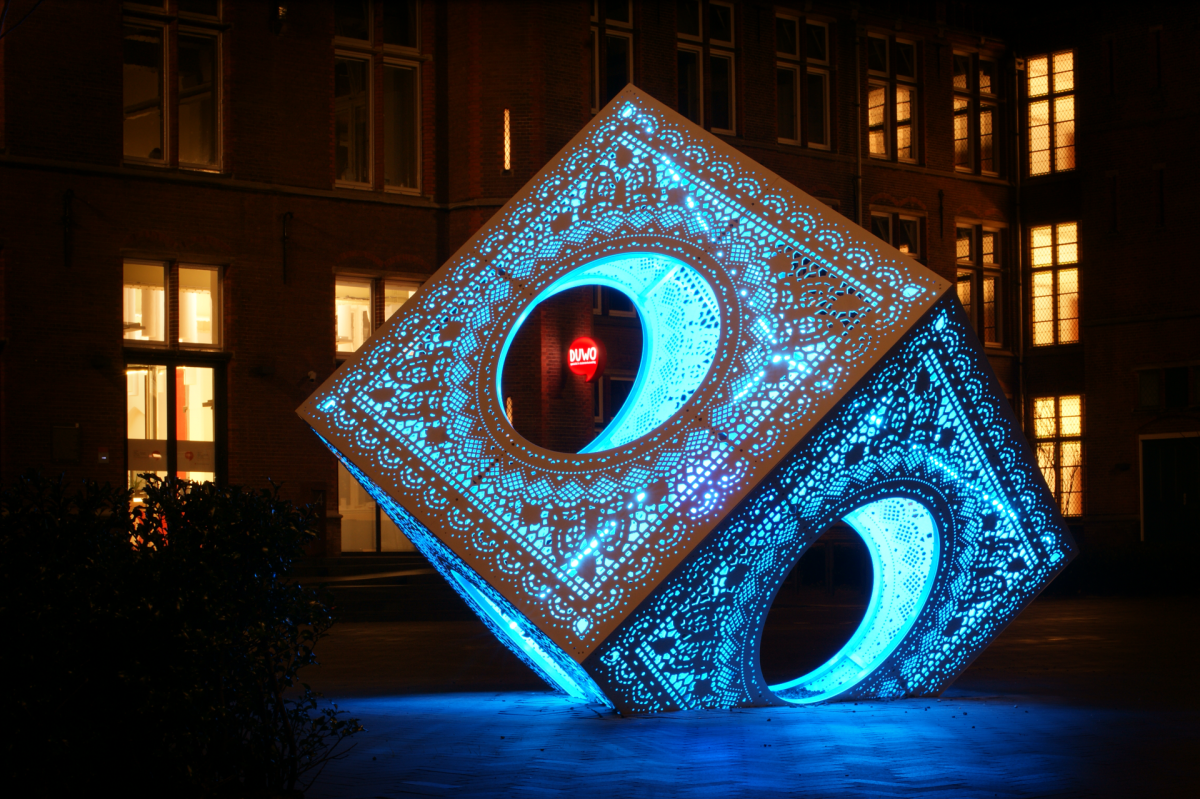 I created Cube as a landmark and eye-catcher for the new developed student campus of the Technical University in Delft in commission of the student housing corporation Duwo, tenants association Vulcanus, and the city of Delft.
The heart of the installation consists of a luminous blue house which refers to the 100 year jubilee of the Neutral Housing Corporation "Hof van Delft". 
The geometrical shape of the outside links with the shape of a building block and symbolizes the growth of the Technical University in Delft.
The white surface of the shell is inspired by the old and less known Delfts White porcelain, alight in the evening it brings the famous Delfts Blue in mind.
The whole structure is tilted because.. well because life at the Technical University is all about movement and thinking out of the box.

BewarenBewaren
BewarenBewaren
BewarenBewaren