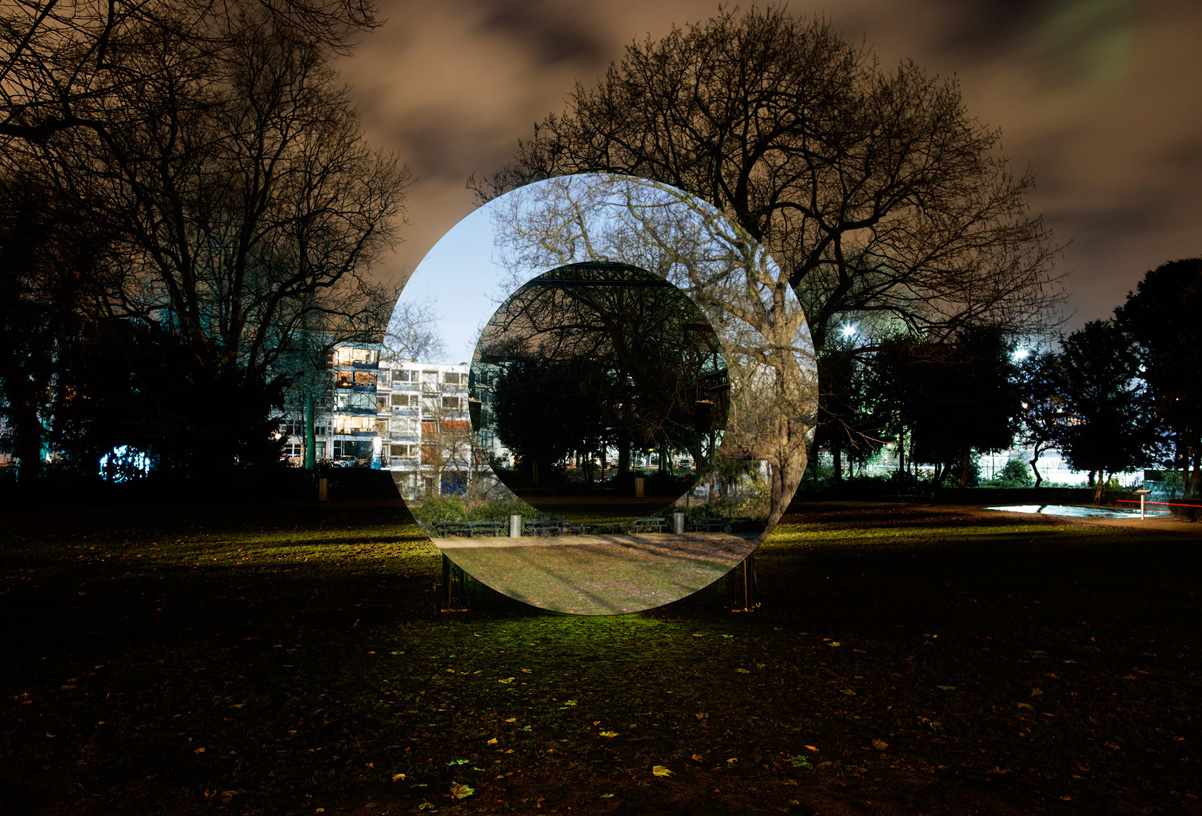 photo c Janus van den Eijnden
"Hourglass is an installation that measures time by visualizing the passing of time itself."
Nature shows the passing of time very elegantly by changing it's appearance through the 4 seasons of the year I decided to make a time-lapse of this metamorphosis of nature during 1 year in the Wertheimpark and to transform it to a one minute experience.
After one year, thousands of time lapse photo's further and the technical assistance of Bas Stoffelsen from Time:Writers, I was able to reposition this condensed piece of time at the exact spot in the park where it was taken from, which created the hallucinating image that a part of the park was moving in a different time frame as the surrounding area, as if you were looking through a hole in space and time.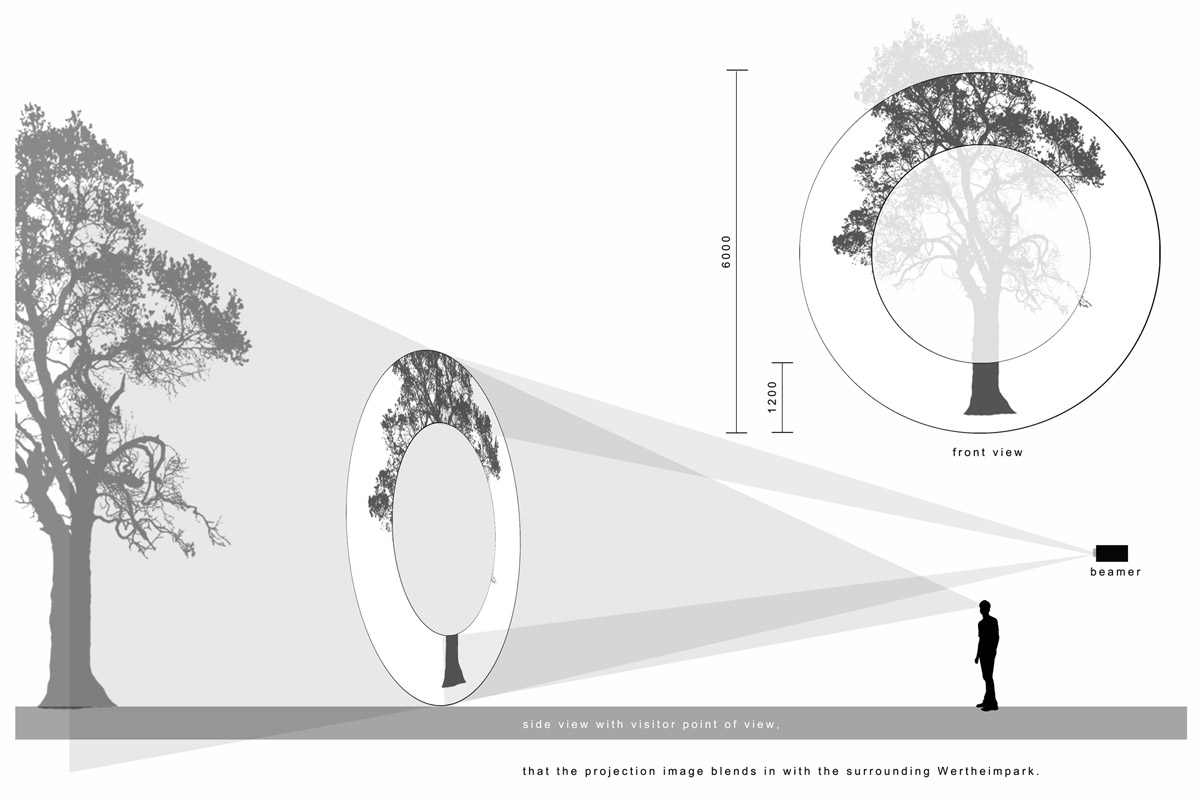 "Hourglass is genius in it's simplicity and concept" – Culture for Friends, international platform for cultural exchange
"A beautiful example of a circulair system in nature is the changing of the seasons. 
Hourglass shows this natural phenomenon in all it's splendor. " – Lydia Fraaije
"One of the high lights of the Amsterdam Light Festival, 
make sure you don't miss this one." – Creators, Art & Creativity by VICE
BewarenBewaren
BewarenBewaren
BewarenBewaren
BewarenBewaren
BewarenBewaren
BewarenBewaren
BewarenBewaren
BewarenBewaren
BewarenBewaren
BewarenBewaren