dj, video, graphic design, curating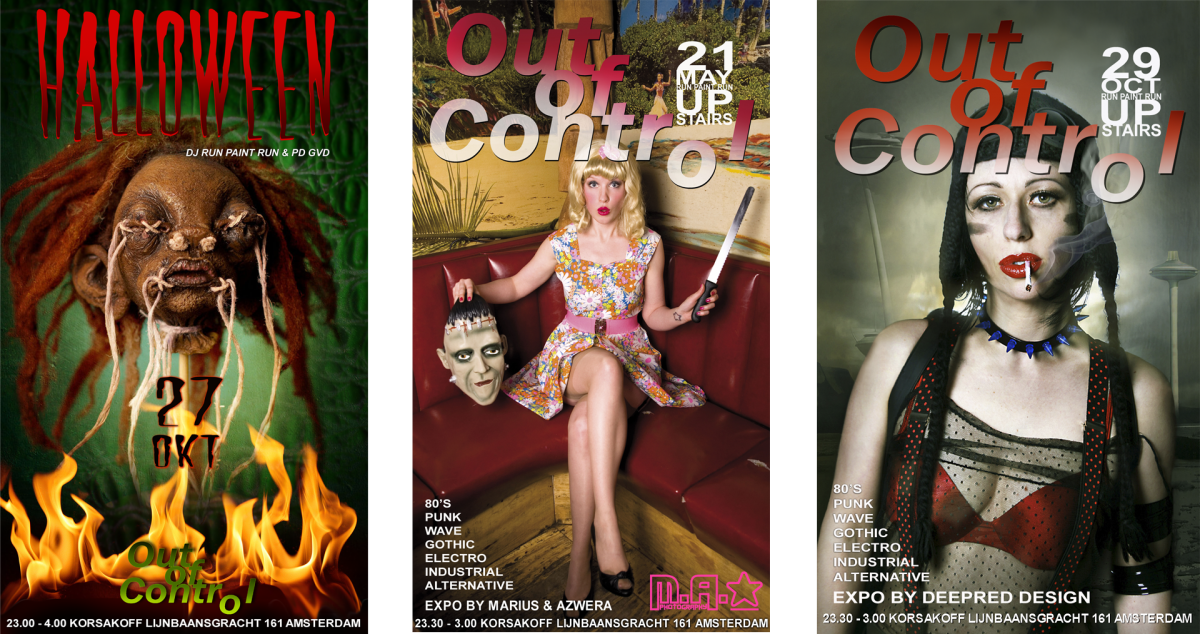 For 5 years I hosted the monthly underground party Out of Control at the legendary club Korsakoff in Amsterdam as DJ run paint run, often combined with expositions by photographers and VJ's. This is a small selection of flyers that I made throughout the years.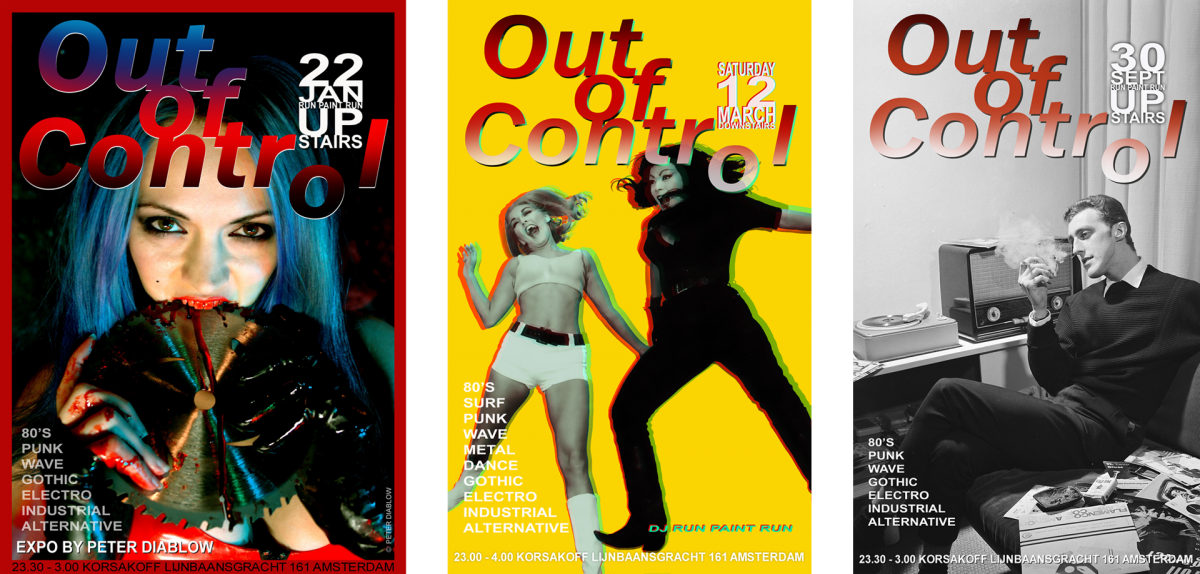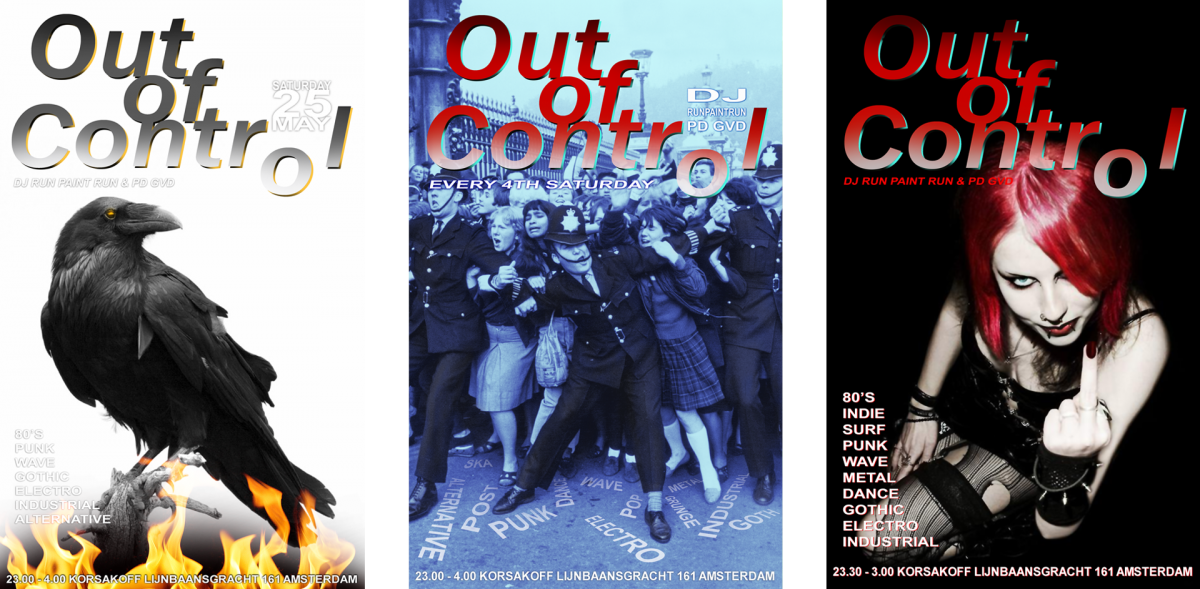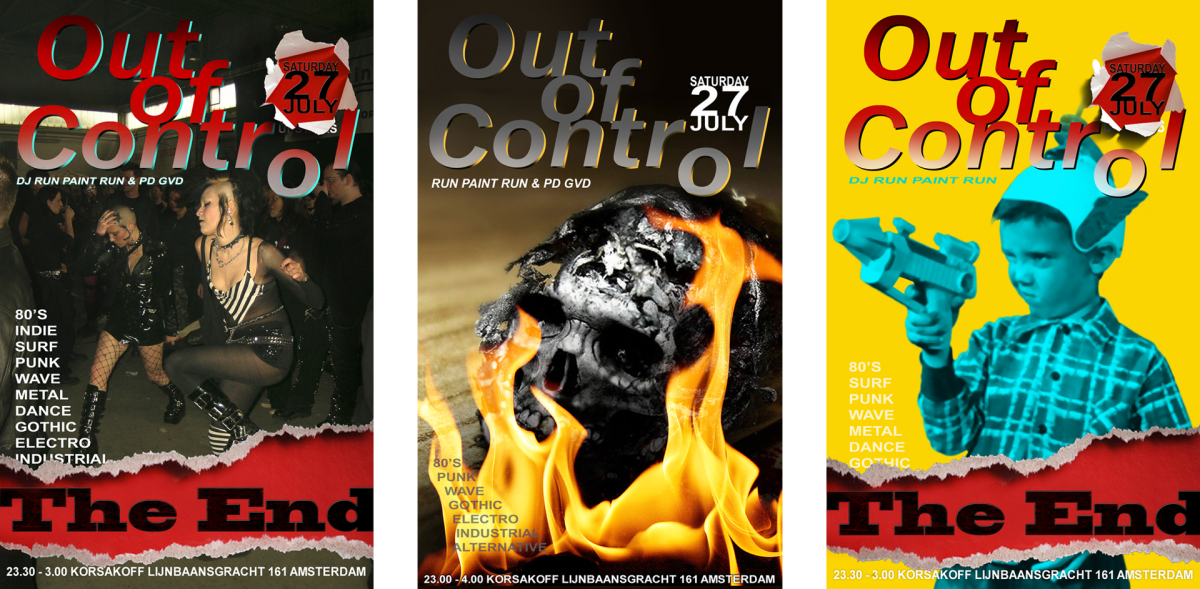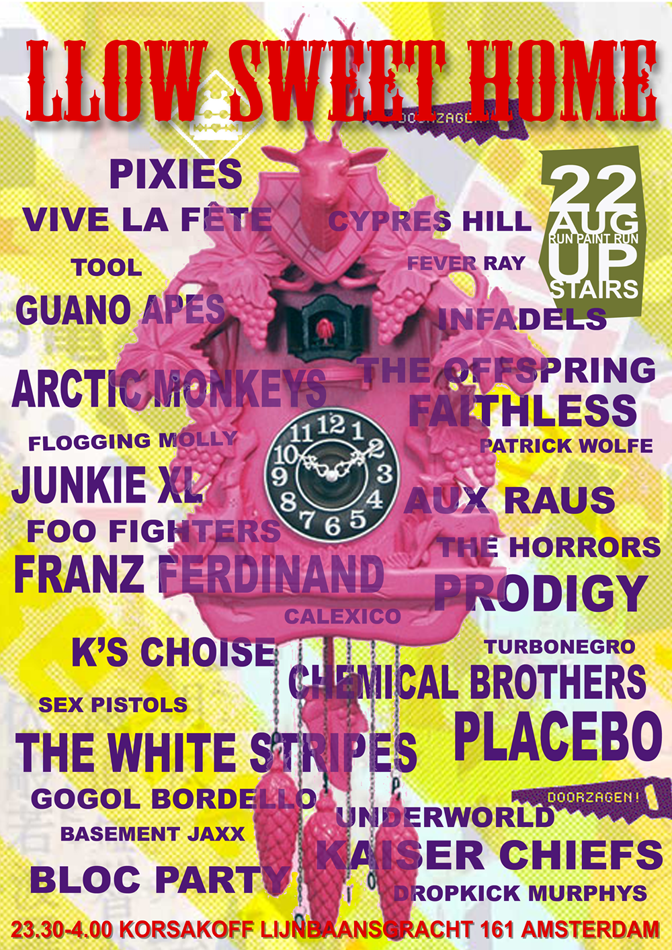 The Llow Sweet Home flyer for the Lowlands edition of Out of Control at Korsakoff.
BewarenBewaren
BewarenBewaren
BewarenBewaren
BewarenBewaren
BewarenBewaren
BewarenBewaren
BewarenBewaren
BewarenBewaren
BewarenBewaren