a photo collaboration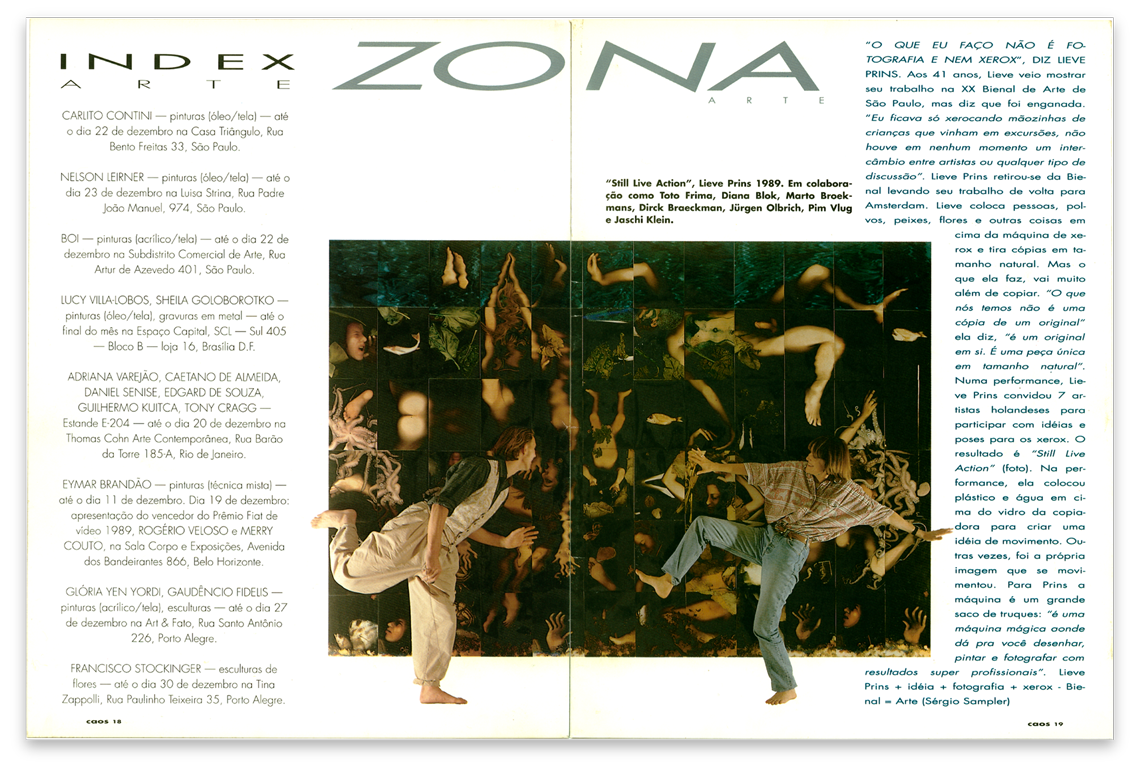 Posing with Lieve Prins in front of the fruit of our collaboration with Toto Frima, Diana Blok, Marlo Broekmans, Dirck Braeckman,
Jürgen Olbrich and Diana Blok, I was still using my old name Pim at the time. This article was taken out of the Brazilian magazine
     Caos. Still Live Action is purchased by museum Sittard.
BewarenBewaren
BewarenBewaren
BewarenBewaren
BewarenBewaren
BewarenBewaren
BewarenBewaren
BewarenBewaren
BewarenBewaren
BewarenBewaren
BewarenBewaren