the Windmill of our Minds
oil paint on wood – 1990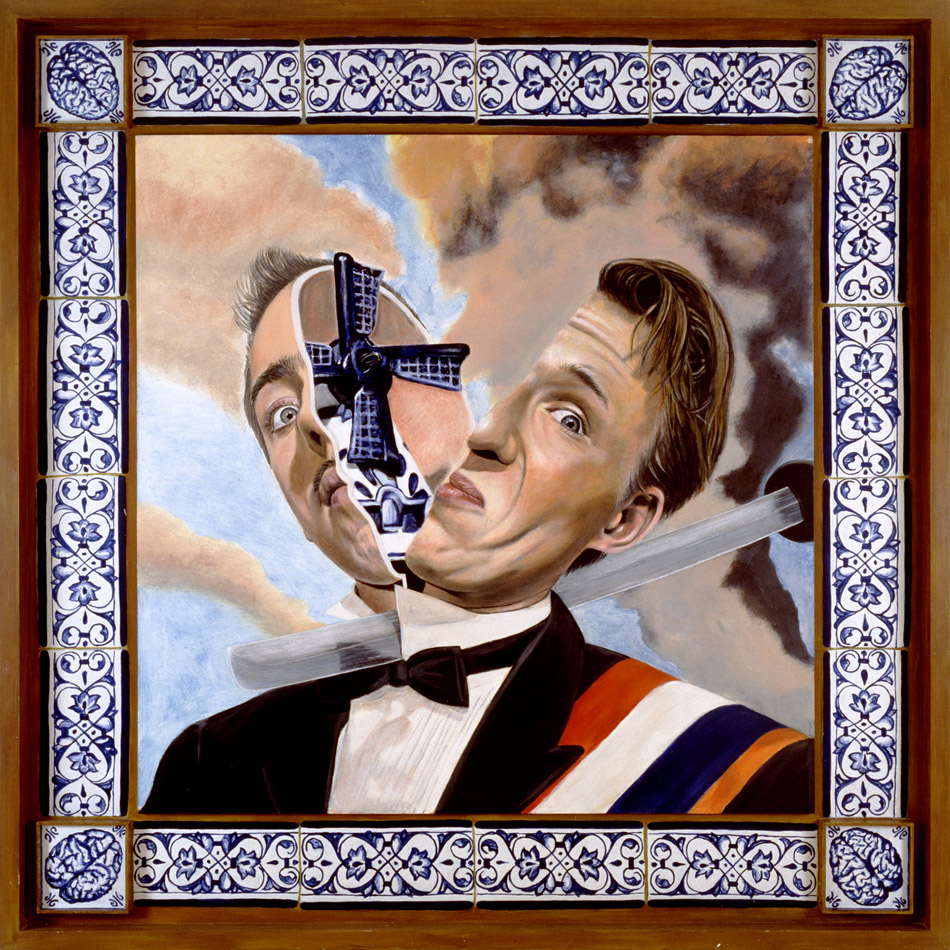 200cm x 200cm
Painted self-portrait of the Art Brothers, the Delftsblue frame was made by Peter hertogh.
the Bowl of Plenty
oil on canvas – 1995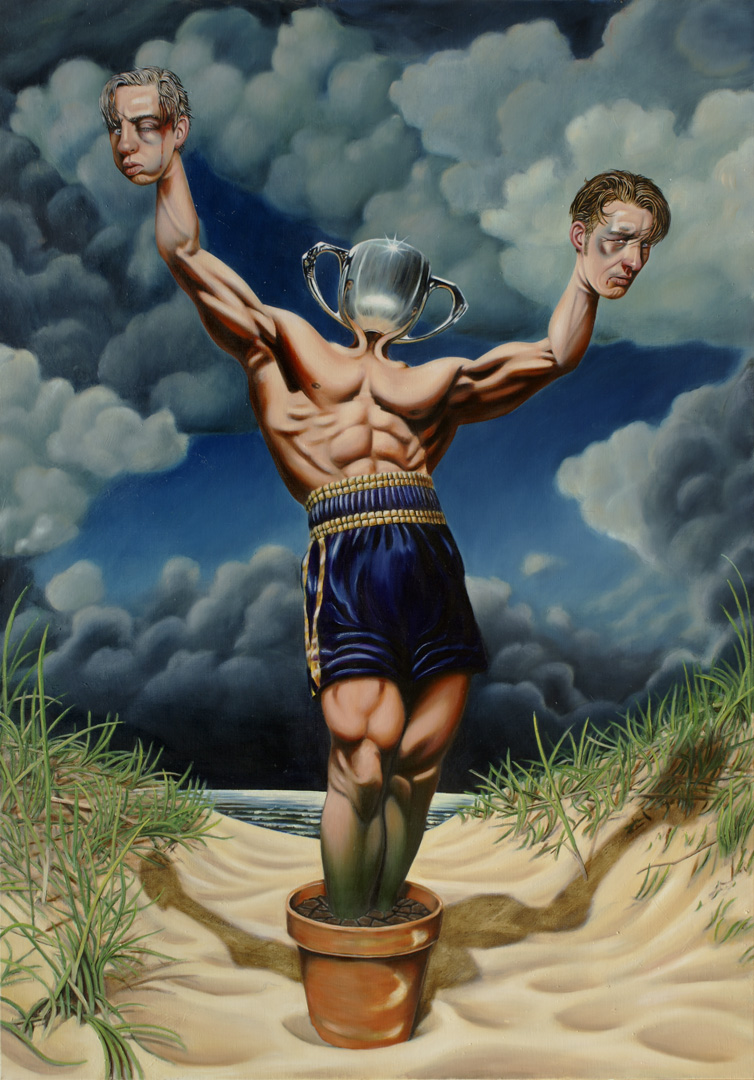 140cm x 200cm
The Bowl of Plenty was ment to be an allegory on modern art, but in a way it's also a break up piece at the same time. When I got the idea for the painting Peter Hertogh and I were still an art duo and working together as the Art Brothers, by the time I finished the work the Art Brothers were no more.