Multimedia installation – Station Lelylaan, Amsterdam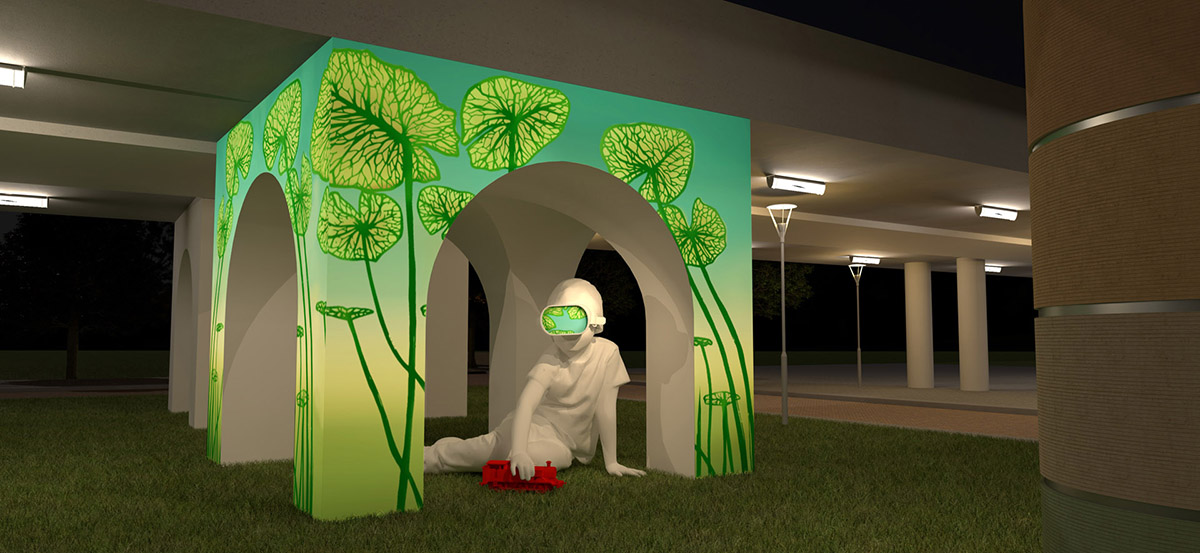 The dark public space right under the train and metro tracks of Lelylaan station is a classic example of a public space which isn't designed but is a left over space of a combination of other designs from an era when space wasn't scarce in Amsterdam. Eventually the left over space got the function of parking lot for cars and bikes which only added to the unsafe character of the location. The NS (Dutch Railroad Company) hopes to change the unfriendly character of the space and literally lift the darkness by placing a large light art installation under the metro and railroad tracks.
The concept of Two Imaginary Boys is the result of a collaboration with the light art collective Happy Tunnel. For this project we choose the image of two kids playing with trains, because it's hard to feel unsafe in a space where little kids are playing. With their diving masks on they are swept away in their own underwater fantasie world. With projections their imagination is made visible for passers by and create a link to the hydraulic engineer Lely who gave name to the station.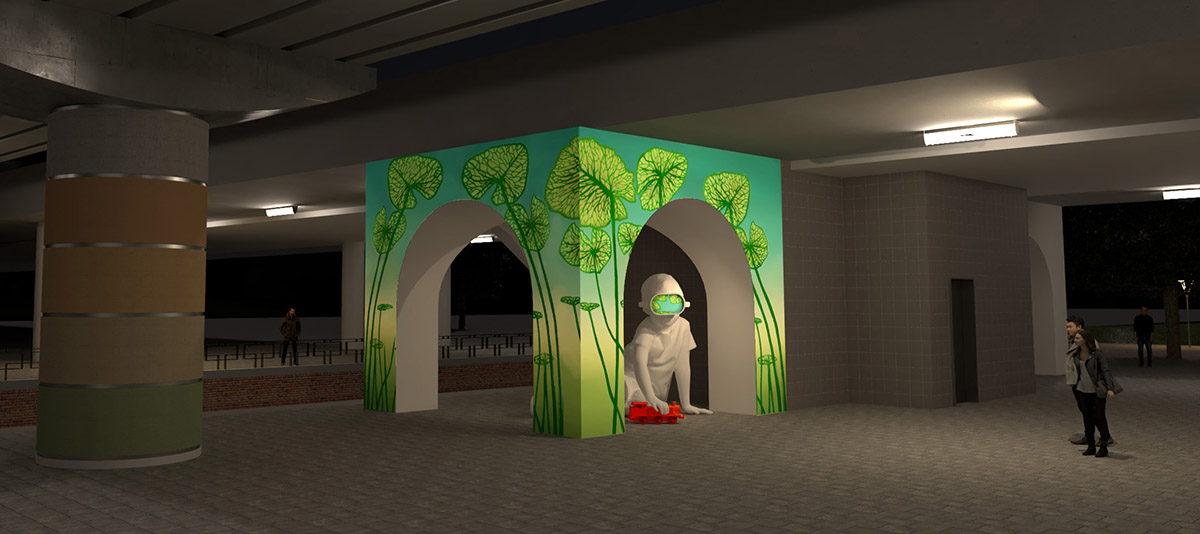 Happy Tunnel is a light art collective specialized in projected images, my contribution to the project is the addition of two large concrete sculptures which blend together with the projections.